Quality, It's More than Making Good Products!
At O&T Farms, we are obsessed with quality and want only the best for our customers which include animals and humans, alike. Our Quality Assurance program follows comprehensive procedures and protocols at every stage of production. From choosing quality input ingredients, to manufacturing, product testing, storage and all the way through to shipping to our clients, we hold ourselves to high standards. We are constantly evolving our Quality Assurance program to ensure we are always up-to-date on feed safety standards and regulations.
"Our goal is to provide customers with a product that offers exceptional quality and consistency."
– Tim Wiens, President at O&T Farms
Excellence at Every Stage of Production:

Effective Good Manufacturing Practices (GMP) at every level of production
In-house NIR analysis to verify nutritional quality
Inspected by Canadian Food Inspection Agency to ensure compliance with Canadian regulations
HACCP certified facilities
Specialty products are compliant under the Organic and Non-GMO certifications
Excellence through Validation: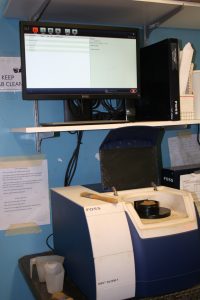 Routine mycotoxin and anti-nutritional factor testing
Third-party wet chemistry analysis validates in-house data & provides comprehensive nutritional information
Example of Comparative Analysis:
Excellence of the Dry Extrusion Process
O&T Farms' patented dry extrusion process is designed to detoxify and reduce the presence of anti-nutritional factors present in the raw linseed. LinPRO is safe and is nutritionally better.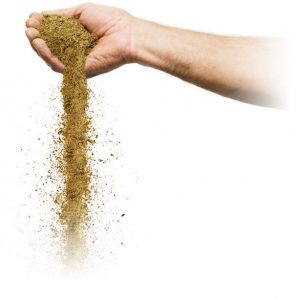 I. Cyanogenic Glycosides
These compounds degraded in the large intestine which may result in the release of hydrogen cyanide. In large quantities, hydrogen cyanide absorption can result in toxic effects. Dry extrusion promises:
Heat treatment of the linseed denature these adverse compounds
LinPRO is processed at >135 ° C providing the breakdown of this concern
The dry-extrusion process denatures the cyanogenic glycosides by up to 97%
II. Mucilage
Mucilage is a water soluble polysaccharide found in the hull of the linseed/flaxseed that increases intestinal viscosity. May results in loss of performance in livestock animals, especially poultry, and results in increased litter wetness in  poultry barns. Dry extrusion promises:
Heat treatments like dry-extrusion denature mucilage by more than 30%
Improved animal performance suggests the mucilage that remains may be deactivated as it doesn't elicit a negative response
 III. Trypsin Inhibitor, Tannis, and α-Amylase Inhibitor
These compounds reduce nutritional value of protein and are commonly found in peas, which are often associated with reducing digestibility of amino acids, ultimately reduce the overall nutritional value of feed protein. Dry extrusion promises:
In-house NIR analysis to verify nutritional quality LinPRO is processed at >135 ° C providing the breakdown of this concern Improved animal performance suggests the mucilage that remains may be deactivated as it doesn't elicit a negative response LinPRO processing (Heat treatments through extrusion) significantly reduce the presence of tannis by >85%, trypsin inhibitor by >95%, and α-amylase inhibitor by 100%