The Sunnyside of Omega-3 Eggs: Benefits for Human Health
Alpha-linolenic Acid (ALA), a type of Omega-3 fatty acid, is classified as an essential nutrient as it is deemed necessary to sustain mammalian life; however, the body cannot synthesize it and therefore it must be obtained through the diet. Eggs are the leaders of Omega-3 enriched foods, and we at O&T Farms are helping egg producers, food processors and grocery retailers to maximize their efforts to meet consumer demands for conventional and organic Nutritionally Better Omega-3 eggs.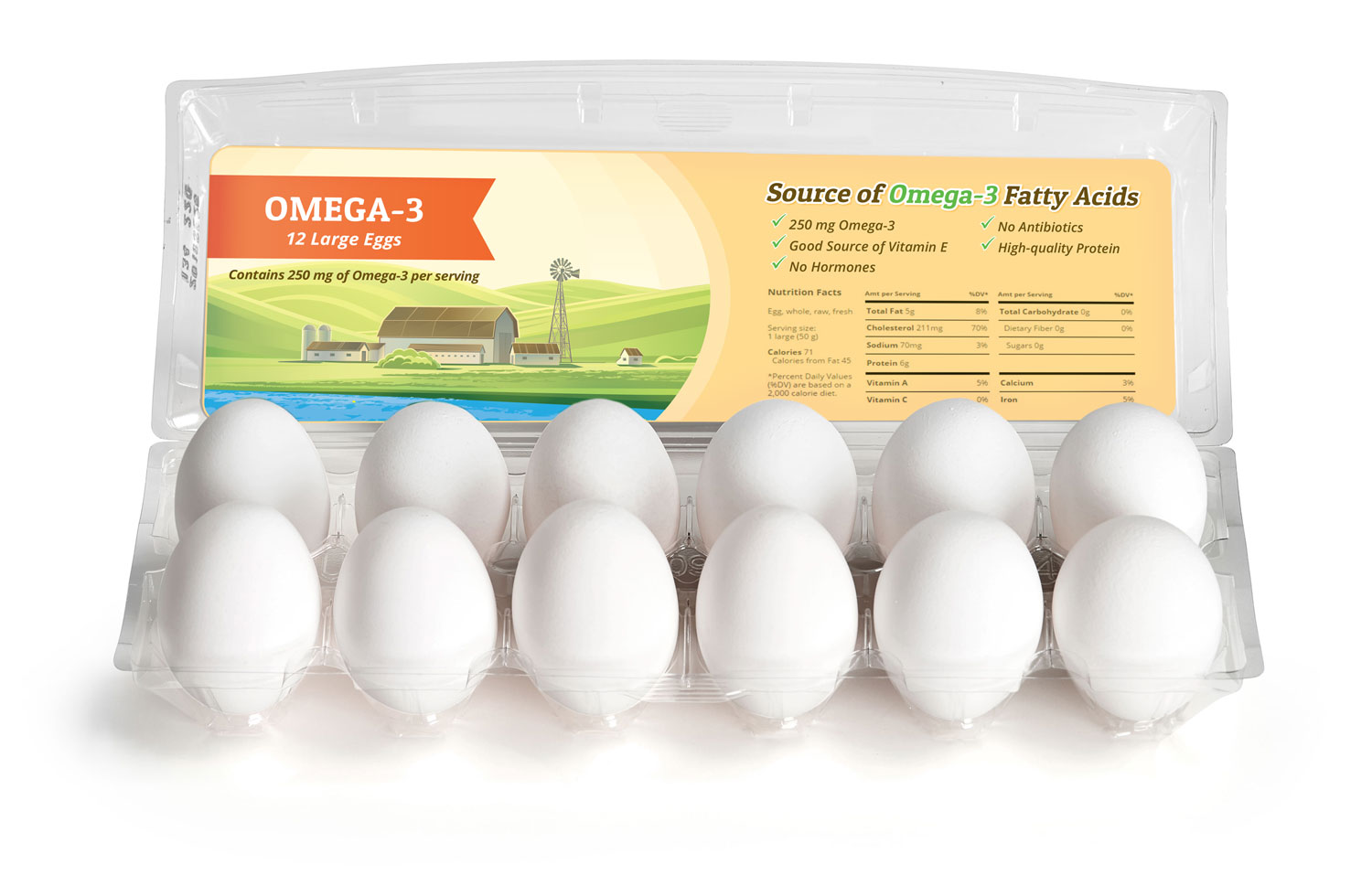 Benefits of Omega-3 Eggs:
Contain > 700% of Omega-3 than conventional eggs
Support brain and heart health
Reduce inflammation
Consumers Want Omega-3 Food
O&T Farms partnered with Nielsen Perishables Group on the Consumer Reaction To Omega-3 Chicken survey to investigate consumers' knowledge of Omega-3s and their desire for healthier foods in order to provide the industry with proof of the potential opportunity for Omega-3 food. The results show: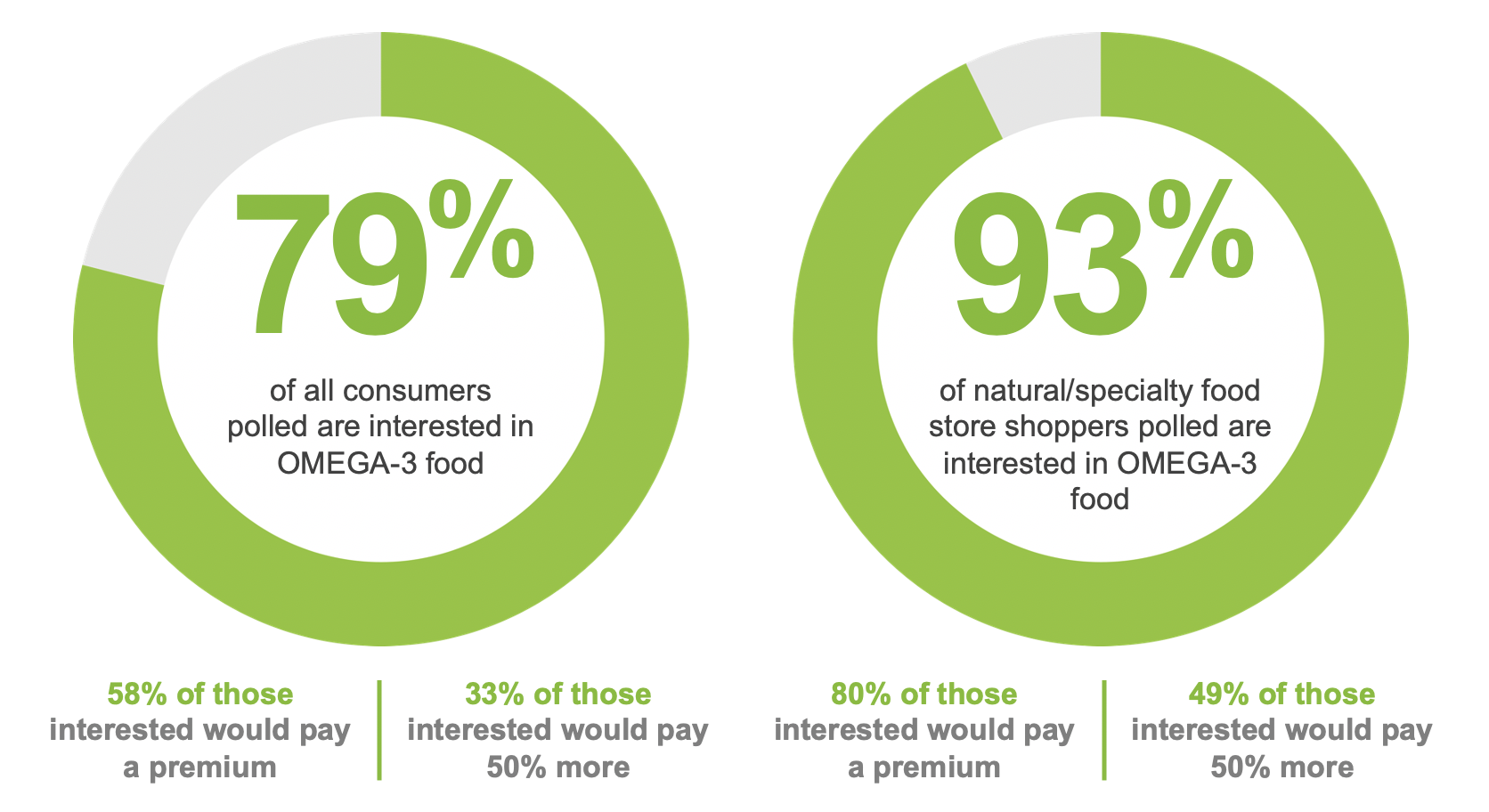 Championing Omega-3 Eggs with LinPRO
Why linPRO?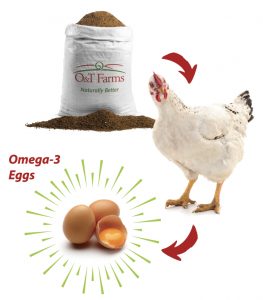 LinPRO, a stable and free-flowing Omega-3 feed ingredient developed specially for the enrichment of eggs, is made from a blend of full-fat flaxseed and then combined with pulses under O&T Farms patented dry extrusion process. The high oil content of flaxseed provides a readily available source of Omega-3 (ALA) energy.
Key Benefits of linPRO:
Land-based Omega-3
Consistency of Omega-3 enrichment
Shelf-ready safe (no grinding)
Stable, >12 month shelf life
Excellent sensory profile
Analytical Proof: The Linear Effect of LinPRO-24 on the Omega-3s in Large Eggs