Grower Contract Inquiries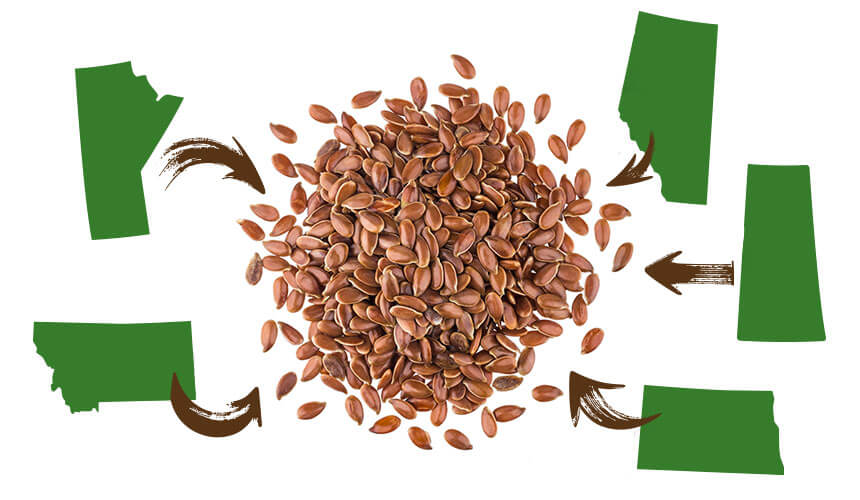 We want your flaxseeds, canola, pulses…
The global demand for our specialty animal feed ingredients continues to increase.
As demand for our products continues to expand across the globe, O&T Farms needs to source additional high quality growers to provide input ingredients for the manufacturing of our industry leading feed ingredient products.
Sign up below to receive O&T Farms' offers and information about how you can become one of our valued growers.
We support local farmers by buying direct, as well as offer grower contracts for both conventional and organic crops. We buy from growers in Saskatchewan, Manitoba, Alberta, North Dakota and Montana.
Both conventional and organic flaxseed, canola and pulses are key ingredients in our value-added products and we are looking for consistent, trusted sources. We continue to work and represent Western Canada by processing our feed products right here at home.

In the manufacture of our all-natural feed products we use both conventional and organic:
Flax
Canola
Soybeans
Pulses: peas, chick peas, beans, lentils
Oat hulls
Dehydrated alfalfa pellets
Our extrusion process allows us to utilize all grades of these commodities to provide top quality nutrition at the most reasonable cost. We are recognized within the feed, nutrition and livestock industries for our integrity, innovation and commitment to quality.
O&T Farms is licensed under the Canadian Grain Commission.
For more information about how to join our valued team of growers contact:
KEN RICHMOND
Procurement Manager
PHONE: 306-543-4777
MOBILE: 204-590-7466
FAX: 306-545-0661
EMAIL: krichmond@otfarms.ca
or
CODY MCNERNIE
Purchasing
PHONE: 306-543-4777
MOBILE: 306-536-0400
FAX: 306-545-0661
EMAIL: cmcnernie@otfarms.ca
Sign up to learn more about joining our supply team: