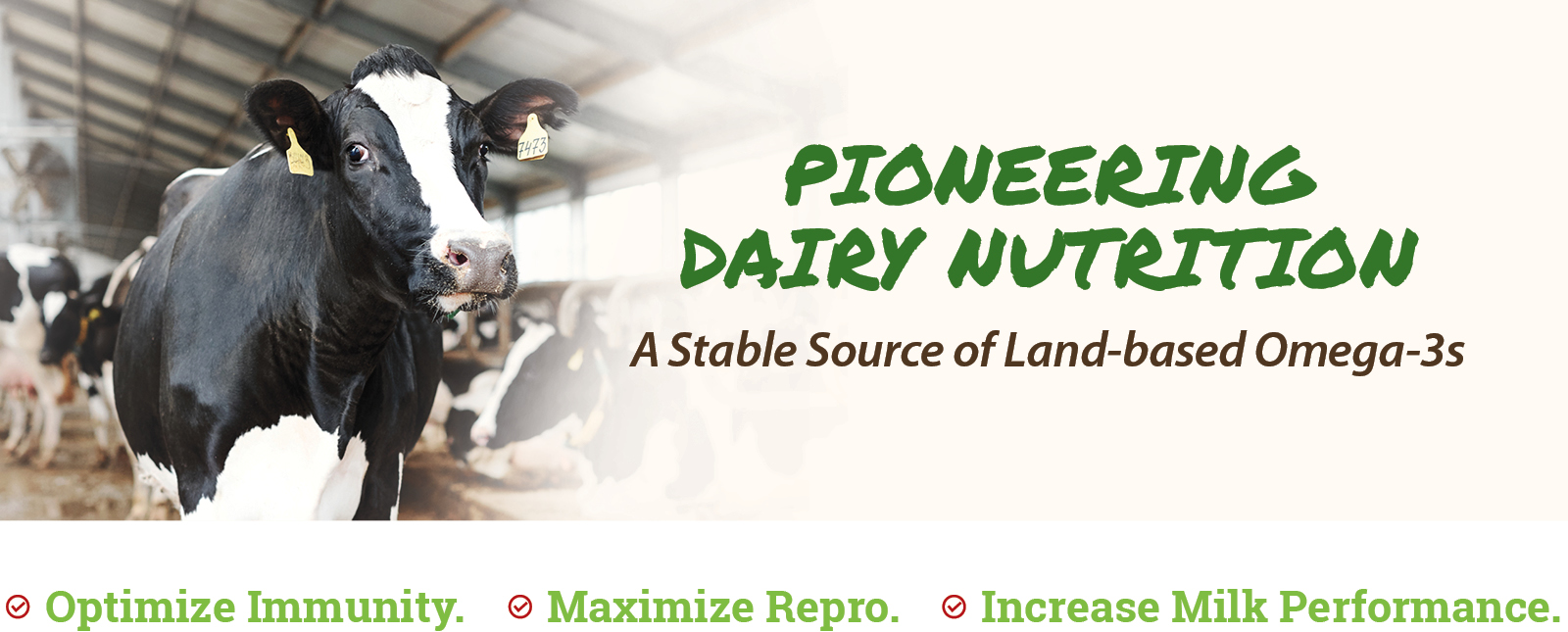 Optimize Dairy Cow Health and Performance with LinPRO-R
At O&T Farms, we are helping dairy producers and their animals reach their full potential in a highly competitive marketplace. Our linPRO-R Omega-3 dairy feed ingredients are rich in the fatty acid α-linolenic acid (ALA) and offers both conventional and organic opportunities to maximize production efficiencies and optimize animal health.
The Value of linPRO-R:
Excellent source of RUP and rumen protected essential fatty acids
Supports strong immune system
Increase milk production efficiency
Optimize reproductive performance
Improve nutritional value of milk with enriched Omega-3 and CLA fatty acids
Safe and easy-to-use
Palatable for the cows with an exceptional shelf-life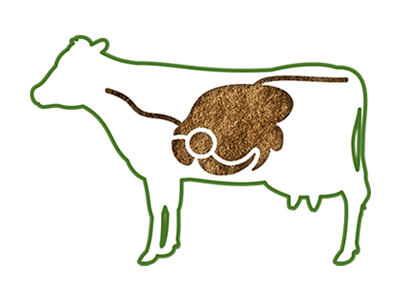 Ensure Herd Success with linPRO-R Omega-3 Dairy Feed
At O&T Farms, we aim to help producers succeed in their goals by focusing on areas where most help is needed. The transition period of the lactation cycle is the most demanding time of a dairy cow's lactation cycle, and sets the president for the rest of the animal's production cycle. The animal faces a multitude of metabolic and physiological changes often resulting in a reduced immune cell activity and increase the risk of disease. All of these factors are an energetic drain on the animal and, if not managed, may compromise reproductive and milk production success in the near future. Several independent research projects show that linPRO-R can help support transition dairy cows and continue to support dairy cows throughout the lactation cycle through reduced inflammation, increased reproductive performance, and optimized milk production and milk quality.
"Over the course of the last year, linPRO-R has played a significant role in our dairies pregnancy rate improvement. We can also physically observe the benefits that the Omega3's are providing to our cows appearance; attributable to the improved Somatic Cell Count"
– California Dairy Operation: Cottonwood Dairy Proprietor: Marinus Dijkstra
The Difference is in the Feed
LinPRO-R is an extruded feed ingredient containing flaxseed, peas, and alfalfa that provide a naturally better dietary source of amino acids, energy and Omeag-3 fatty acids for the dairy cow. The unique processing parameters used to manufacture linPRO-R protect the otherwise unstable Omega-3 fatty acids, eliminating many of the challenges commonly associated with feeding unsaturated fats to dairy cattle such as milk fat depression or fibre digestibility. Available for both conventional and organic dairy production, linPRO-R is easy-to-use on-farm, is palatable and safe for the animal, and has an exceptional shelf-life.
Because O&T Farms has strong roots in agriculture, we understand animal nutrition and we partner with dairy producers and their nutritionists to ensure linPRO-R is incorporated in a way that supports the unique needs of any dairy operation. We offer a Guaranteed Analysis and superior product quality along with convenient access to detailed nutritional specifications through our linPRO-R Dairy Data Deck. In addition to the cow's health benefits, we're providing the opportunity for our customers to take advantage of the increasing market opportunities for healthy, Omega-3 milk and dairy products.