Learning more about Omega-3 enriched diets for breeder hens at the 2019 PSA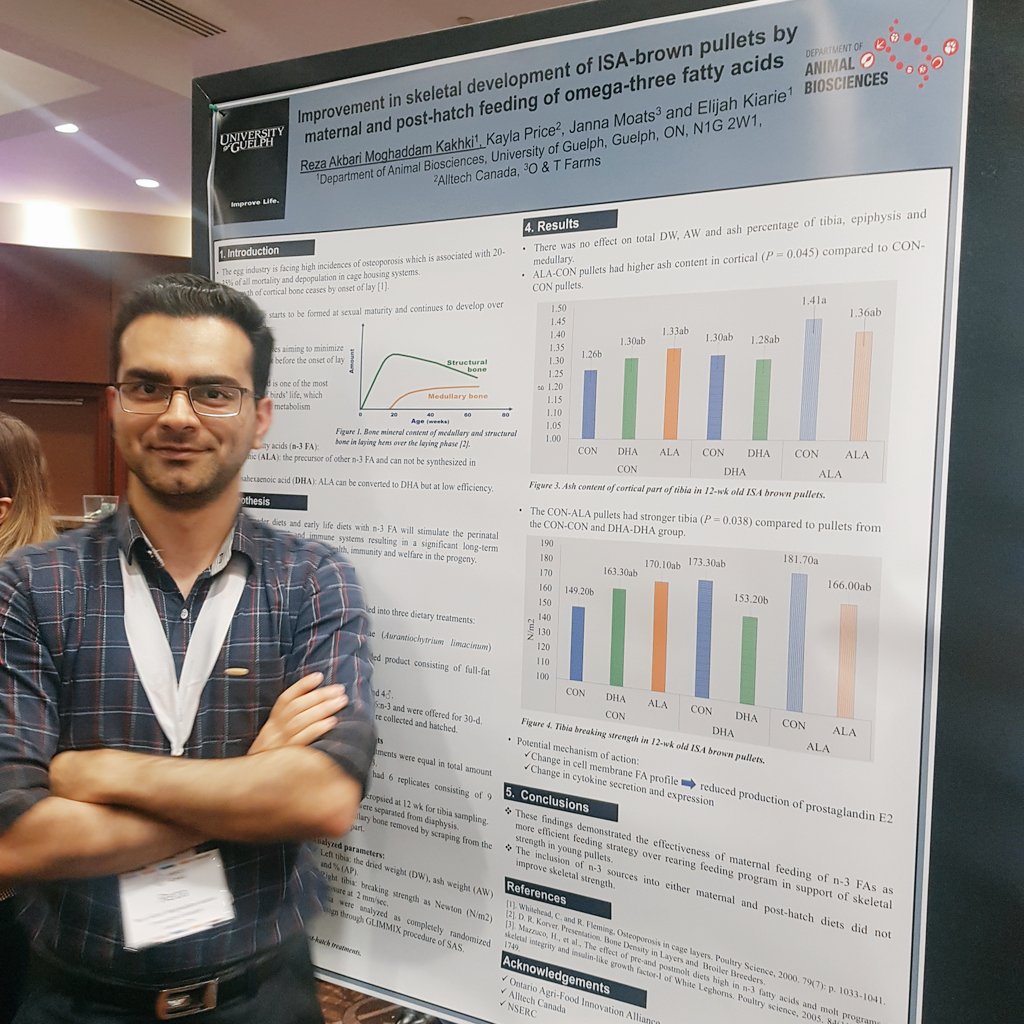 Discussions on poultry research at the University of Guelph continued through this summer. O&T Farms attended the PSA (Poultry Science Association) Annual Meeting on July 15th, 2019 in Montreal, QC, Canada. This year's meeting continued to focus on poultry nutrition, health, and production. The second stage of the O&T Farms' epigenetic research on breeder birds, in collaboration with the University of Guelph, was presented during the meetings by University of Guelph researchers.
As a proven leader in poultry nutrition, O&T Farms, in collaboration with the University of Guelph, initiated a series of research projects focused on developmental programming in both broiler and pullet breeding stock, starting in 2017. The purpose of the research was to determine the effects of feeding omega-3 fatty acids to breeder birds on reproductive efficiency, embryonic survival, as well as the epigenetic influence on progeny performance, development, and overall health. The first and second stage of the research has shown that the maternal feeding of linPRO can significantly improve skeletal strength in young pullets by nearly 22% compared to the control.
O&T Farms manufactures several digestible and stable omega-03 animal feed ingredients under the brand name linPRO; blending flaxseed and pulses through our patented dry-extrusion process, linPRO is non-GMO and also available under certified organic labels.