O&T Farms Exhibiting at VIV Asia (Thailand)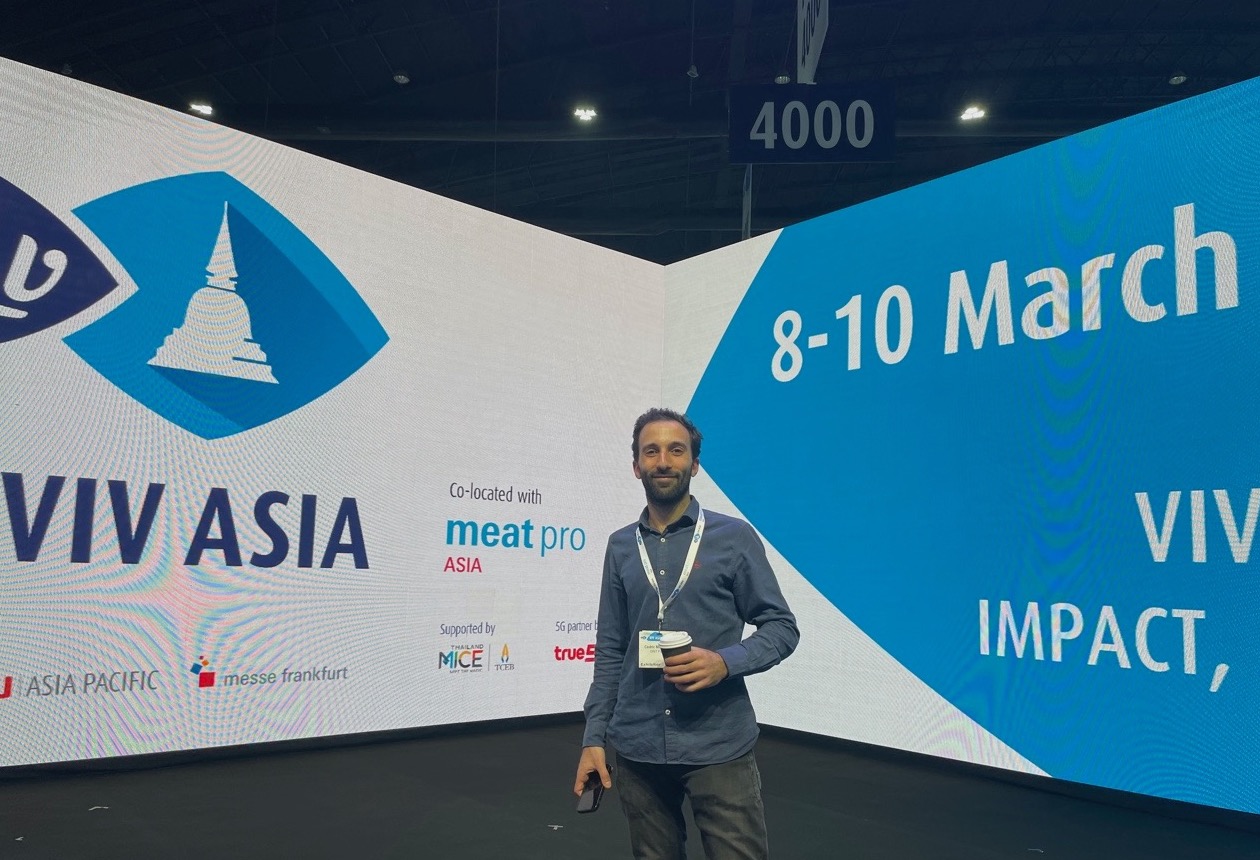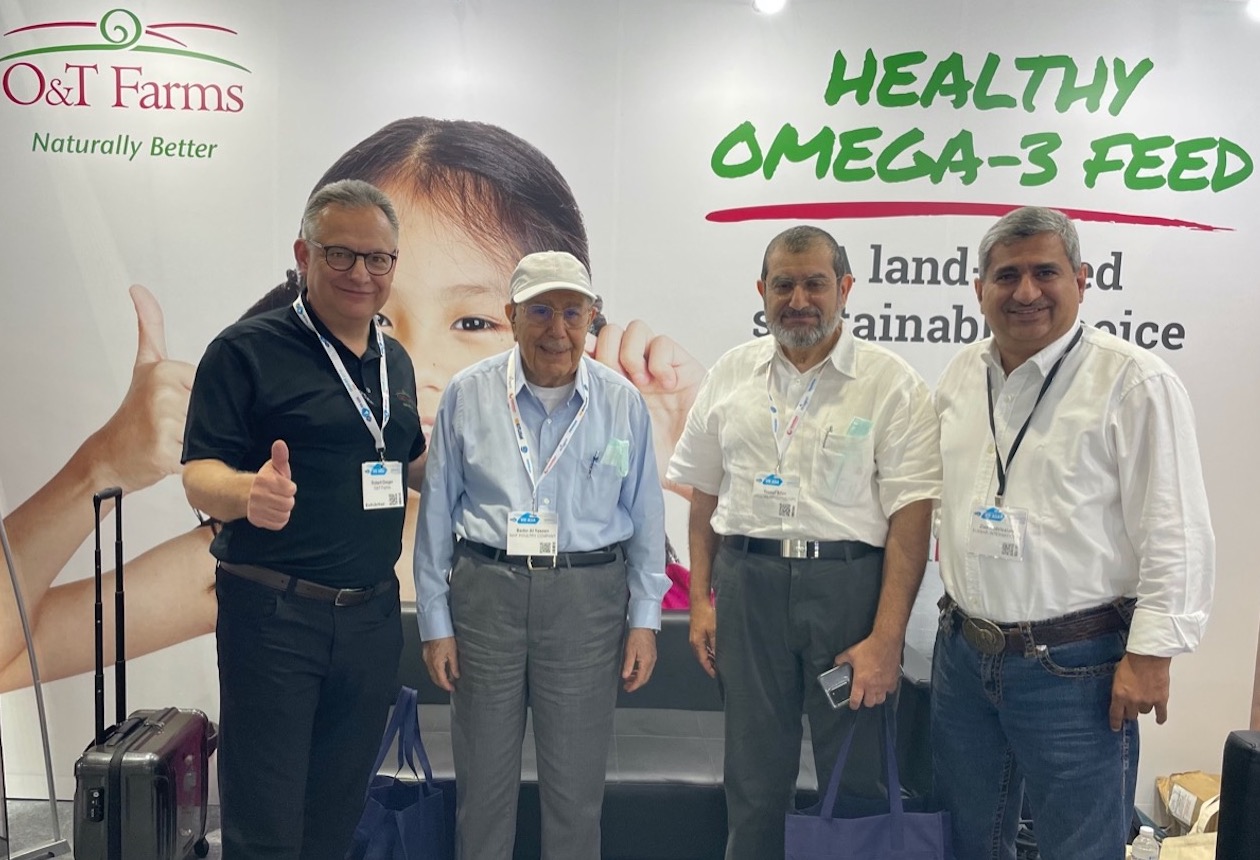 (O&T Farms booth at the VIV Asia 2023, Thailand)
As a global leader in land-based Omega-3 livestock ingredients, O&T Farms participated in VIV ASIA, March 8-10, 2023, in Bangkok, Thailand. VIV ASIA is the complete feed to food global trade show for Asia. It gathers farmers, breeders, food processors, and agricultural suppliers from across the world. Several of our sales associates along with BMC presented the linPRO branded products at this year's exhibition. The 2023 VIV ASIA was held at the IMPACT Exhibition and Convention center in northeast Bangkok and brought with it a single open hall format. It was great to be back and see so many associates after the long wait following the 2019 VIV ASIA exhibition.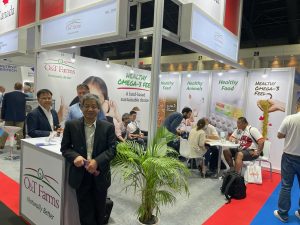 The help and support of our associates at IMEX was much appreciated, and both Madison and Claire did excellent work to help us prepare and be part of the Canadian Pavilion. The location on one of the main runways at the show proved to be beneficial and we hope we can continue the association with IMEX in 2025. Thanks Madison and Claire!
O&T Farms brought our linPRO product line, the custom formulated Omega-3 animal feed and pet food ingredient, to the exhibition. LinPRO is made from various blends of full-fat flaxseed, pulses, alfalfa, and canola under O&T Farms patented dry-extrusion process. Our process and product offerings provide stability (added shelf-life), enhanced digestibility, increased bypass % and of course all being highly palatable.
Knowing Asia has the largest population of the world's continents, it accounts for 20% of total global food and agriculture exports and 31% of total food and agriculture imports. O&T Farms has actively attended the Asian agriculture and food exhibitions, including the International Farmers Summit, VIV China, and VIV Asia, and we stay connected with local businesses in the region. The Asian market is open to progressive feeding solutions and O&T Farms is committed to providing the nutritionally better Omega-3 solution. The 2023 exhibition provided an excellent opportunity to reengage with so many valued associates from Asian and other parts of the world. Thanks to all who attended, those that organized and specifically those associates that came to our part of the exhibition (Booth #3391) to meet our team. Thanks!
Healthy Feed – Healthy Animals – Healthy Food