Helping to explain Omega-3 enriched feeds to valued prospects from Asia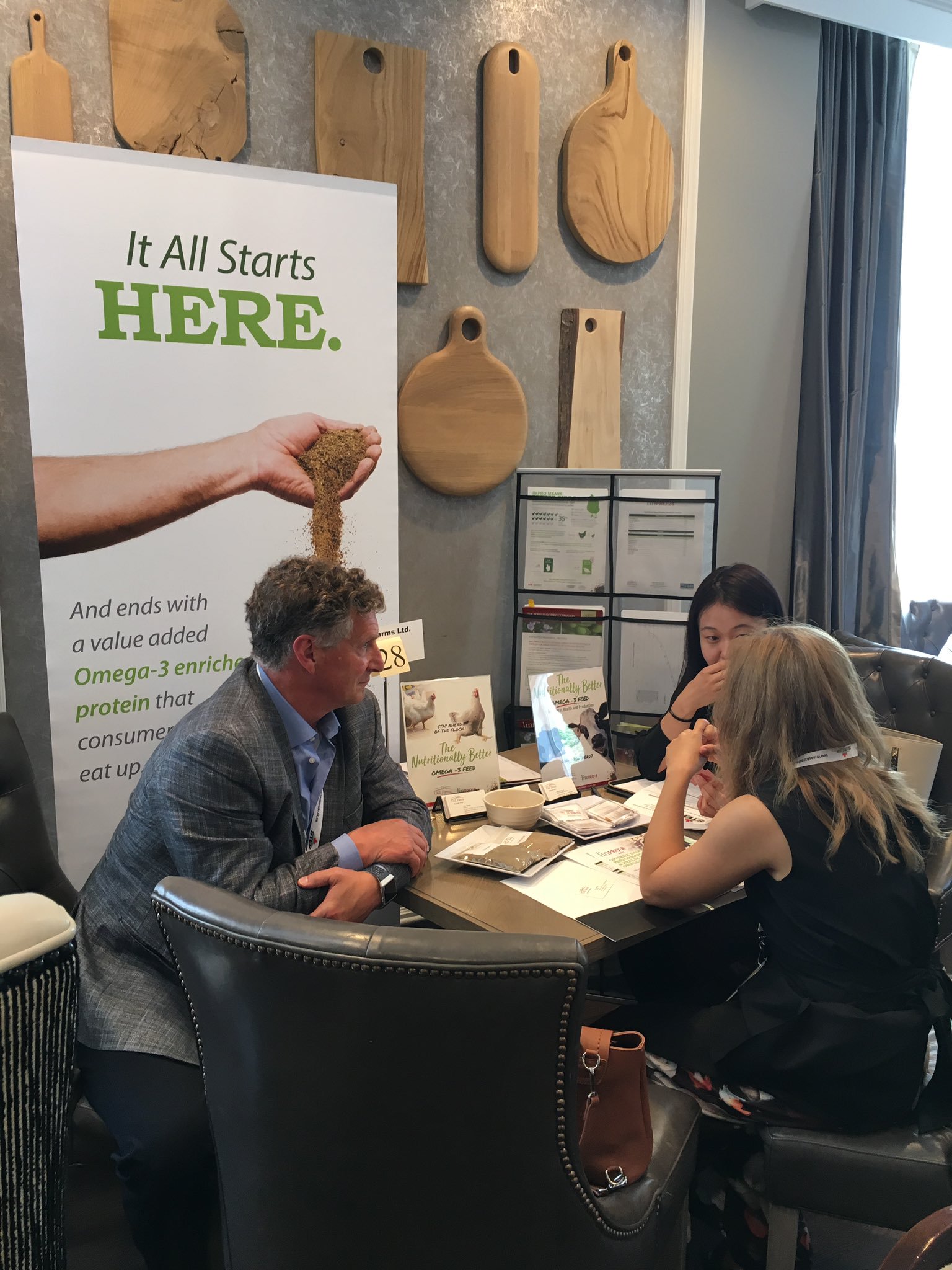 O&T Farms brought linPRO, its dry-extruded plant-based Omega-3 animal feed ingredients to the 2019 Saskatchewan Asia Trade Conference on July 11th, 2019 in Regina, Saskatchewan, Canada.
This year's conference focused on the trade opportunities between Asia and Canada, as well as giving updates on Canadian agricultural commodities. The conference also offered a unique opportunity for Saskatchewan exporters to connect with trading partners and potential buyers from Asia.
O&T Farms, as a platinum member of Saskatchewan Trade & Export Partnership (Step), connected with 89 approved buyer representatives from Vietnam, China, Japan, and Philippines during the Business to Business (B2B) matching meetings. In March this year, O&T Farms also participated in VIV Asia in Bangkok, Thailand and connected with hundreds of Asian agricultural businesses. With an understanding of international trade, O&T Farms spread the Omega-3 news to the Asian market.