O&T Farms participates at 2019 VIV Asia held at the BITEC in Bangkok, Thailand
O&T Farms brought linPRO, its dry-extruded land-based Omega-3 animal feed ingredient to the 2019 VIV Asia Trade Conference held at the BITEC from March 13-15, 2019 in Bangkok, Thailand. The show attracted more than 45,000 professional visits, confirming this to be the largest feed show in Asia.
Of the 45,000 vists made to the 2019 VIV Asia trade show, it was confirmed that 65% came from outside of Thailand, confirming the International presence. This exhibition is a critical show for the Asian market and O&T Farms was pleased to meet so many great guests and associates. The top 10 countries visitors as established by the VIV Asia exhibition data were; China, India, Philippines, Vietnam, Indonesia, Malaysia, Bangladesh, Korea, Taiwan and Pakistan. 
O&T Farms was profesionally represented by its associates from BMC , NutriSpices and Anscitech at the 2019 VIV Asia show.  Many thanks to the support that was also received from STEP, helping with our coordiantion of the trade show and allowing us to be a part of Team Canada ?? ! We look forard to seeing you again in Bangkok for 2021 VIV Asia.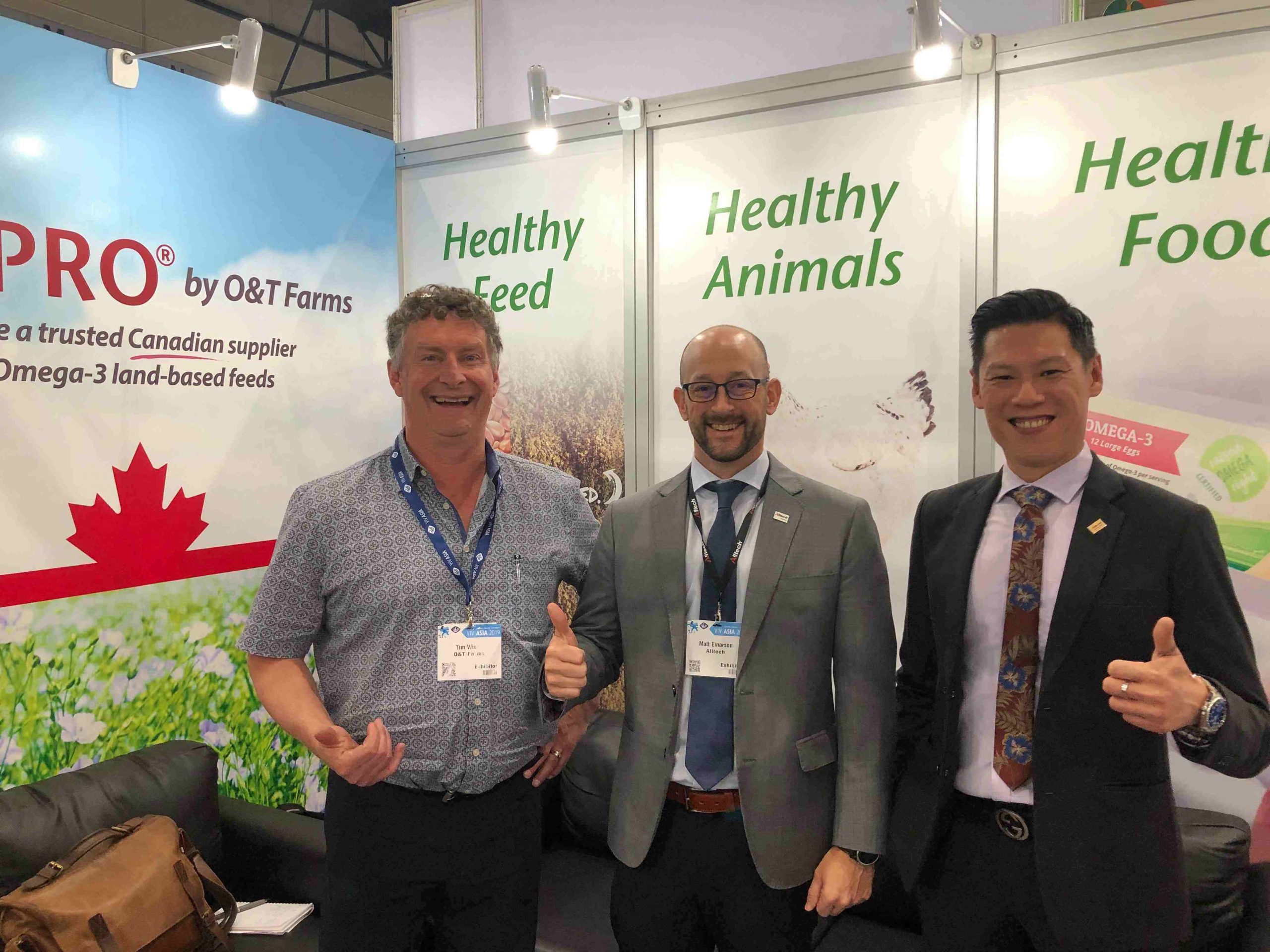 O&T Farms with guests at 2019 VIV Asia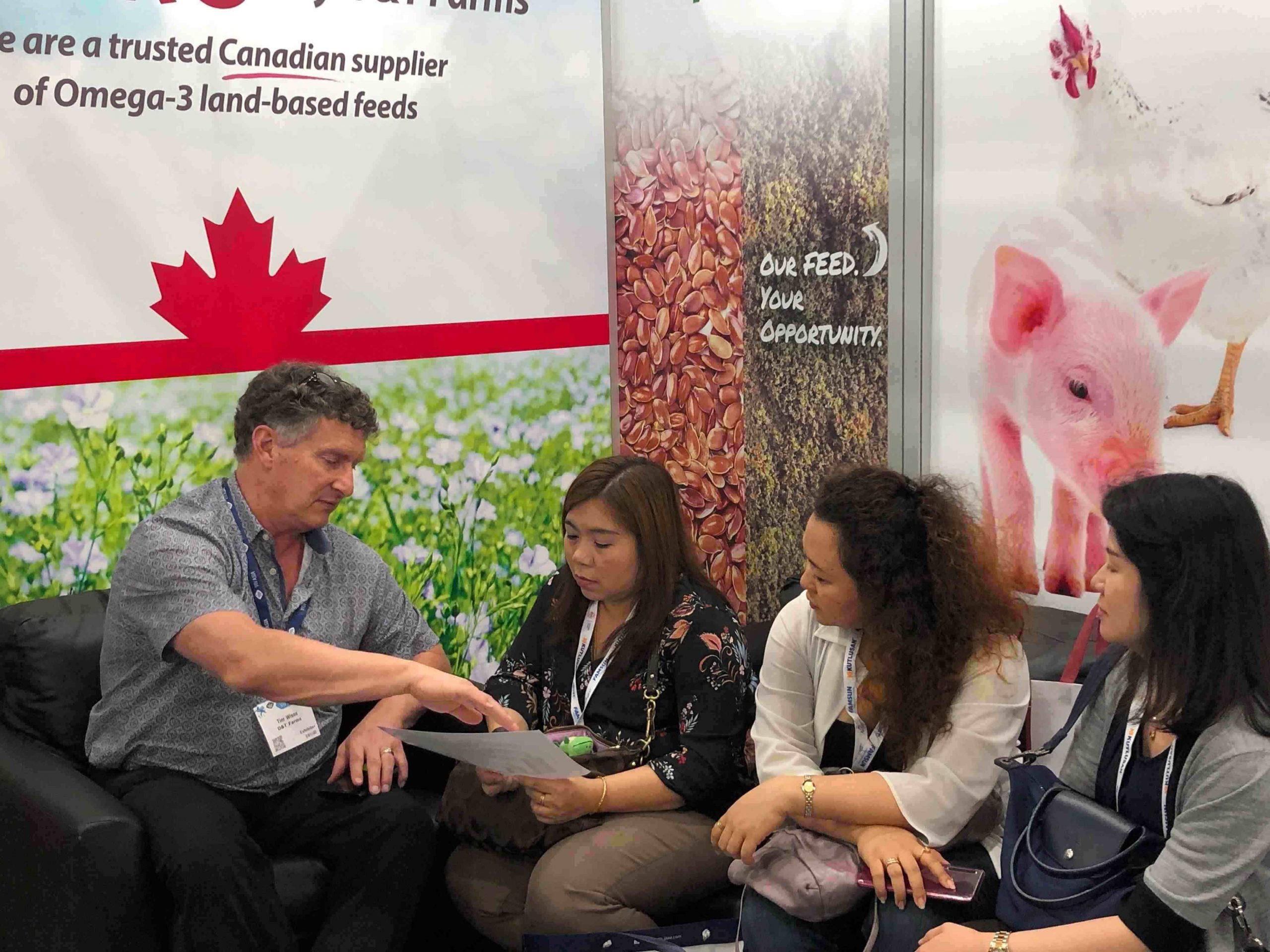 Meeting with our associates from Thailand. Great Questions on Omega-3's!