Meat Business Magazine
O&T Farms provides information on Omega-3 cattle, poultry and swine feed.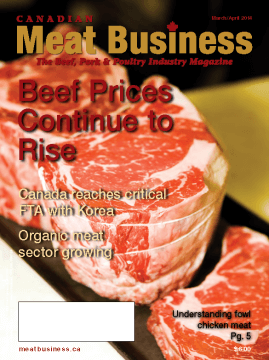 Meat Business Magazine April 2014 ~ page 22 discusses the Omega-3 market
Tim Wiens, the President and owner of O&T Farms speaks with Meat Business about the consumer awareness of Omega-3's in the functional food market. Consumers are looking for healthier functional food's and are willing to pay for those products. Omega-3 eggs, meats and dairy products are a part of the functional food extension of healthier products and O&T Farm's specialty feed called linPRO helps to support this initiative. Using a blend of flaxseed and pulses processed through dry extrusion, O&T Farms has created a highly digestible and palatable specialty feed ingredient for livestock. It starts with what we feed our livestock.