April, 2019
Amino Acid Digestibility and Apparent Metabolisable Energy of linPRO offers Improved Nutritional Precision for Laying Hens
REGINA, SK., CANADA – O&T Farms Ltd. recently collaborated with researchers from the University of Saskatchewan on a feeding trial to determine amino acid digestibility coefficients and apparent metabolizable energy values (AME) of linPRO in laying hens.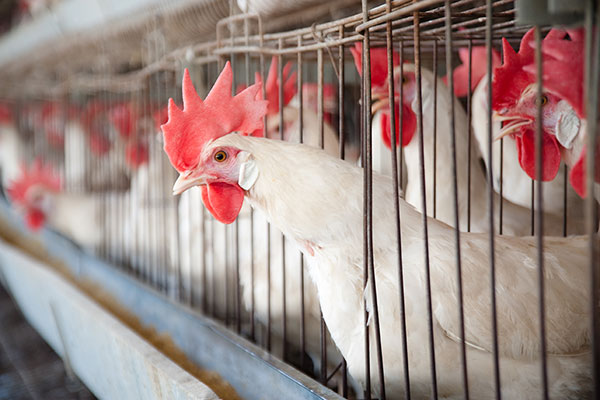 The precision of laying hen nutrition is increasing thanks to improved scientific technology and collaborative efforts between Universities and Industry. It is widely accepted that the nutritional value of dietary proteins for livestock can vary significantly between ingredients due to several factors including processing methods used and the type of animal consuming the feed.
In order to provide accurate nutritional data of O&T Farms' linPROTM product – specifically for the laying hen industry – a metabolic trial was conducted to determine the apparent ileal digestibility coefficients of key amino acids and to estimate the AME values. The research was conducted at the University of Saskatchewan and was led by Dr. Rex Newkirk. According to Janna Moats, Research and Development Manager at O&T Farms "the data collected from this project will enable precision diet formulating practices in laying hen operations that feed the linPRO product."
"LinPRO™ is manufactured using a patented dry-extrusion process which minimizes the anti-nutritional factors that may otherwise impact poultry performance, and improves the overall nutrient digestibility for the birds," says Moats. The product comes as a flowable mash for easy handling and feeding, and overcomes challenges historically associated with on-farm feeding of ground flaxseed or flaxseed oil to poultry, which can cause digestive disturbances in the hen and limit nutrient availably.
Click here to read more about the LinPRO digestibility study.