Spreading the Omega-3 news at The Farmers Summit (Philippines)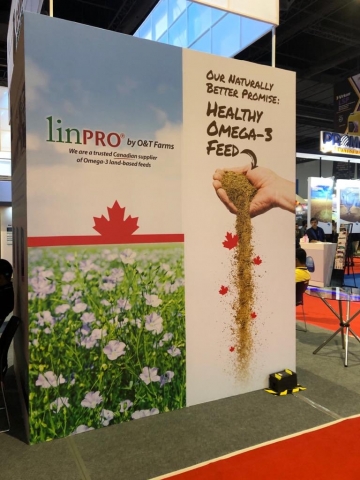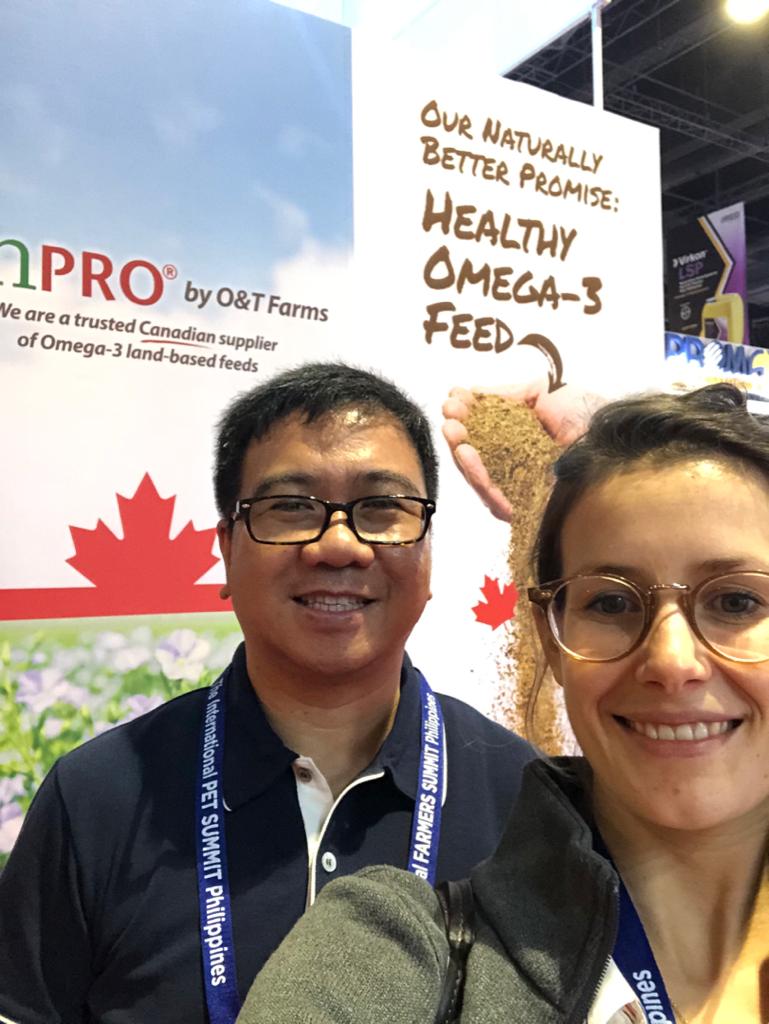 (O&T Farms booth at the International Farmers Summit, Phillipines)
As a global leader in land-based Omega-3 livestock ingredients, O&T Farms participated in the International Farmers Summit Feb.12-14, 2020 in Pasay City, Philippines. The International Farmers Summit, the largest agrifood exhibition and forum in Asia, gathered farmers, breeders, food processors, and suppliers from across the world. Our associates from The Camden Trading Group and BMC presented the linPRO branded products at The Farmers Summit.
This year, O&T Farms brought linPRO-24, the custom formulated Omega-3 animal feed ingredient developed especially for layers and poultry, to the exhibition.  LinPRO-24, made from a blend of full-fat flaxseed, pulses, and canola under O&T Farms' patented dry-extrusion process, is highly digestible and palatable. The significant level of Omega-3 contained in linPRO-24 supports livestock health and the enrichment of functional food products (eggs and chicken).
Knowing Asia has the largest population of the world's continents, accounting for 20% of total global food and agriculture exports and 31% of total food and agriculture imports, O&T Farms has actively attended the Asian agriculture and food exhibitions, including the International Farmers Summit, VIV China, and VIV Asia, and we stay connected with local businesses in the region. The company commits to providing the nutritionally better Omega-3 solution across the world.