Setting Piglets up for Success
At O&T Farms, we understand that a successful early-weaned feeding programs depends heavily on high-quality, palatable feed ingredients. CerealPRO is a digestible and cost-effective protein source derived primarily from wheat, and soybeans to help get weaned pigs off to a great start!
The unique processing parameters established by O&T Farms work to improve the digestibility of nutrients for the piglets and deactivate heat-labile anti-nutritional factors associated with the raw ingredients. The overall result is a high quality, affordable, nutrient-dense feed ingredient designed to promote piglet growth and performance.
The Difference is in the Feed:
Digestible source of amino acids and energy
Cost-effective feed alternative
Safe and palatable for the piglets
Easy-to-use with exceptional shelf-life
Guaranteed Analysis:
Minimum 22% Crude Protein
Maximum 13% Crude Fat
Maximum 5% Crude Fibre
Maximum 8% Moisture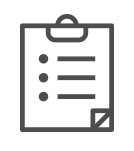 Nutritional product specifications are available anytime. Contact us today.
Email: ot@otfarms.ca
Phone: (306) 543-4777
Certified through International Certification Services Inc. under the National Organic Program (NOP) in accordance to USDA Agricultural Marketing Services and the Canadian Organic Regime (COR).