High-Value Energy and Protein Source for Swine Production
Our extraPRO canola-based feed product offers high levels of digestible energy and a source of essential amino acids to support cost-effective swine production. The unique formulation provides a complementary amino acid composition, contributing toward the balance of dietary lysine and methionine.
The processing parameters established by O&T Farms work to deactivate anti-nutritional factors within the raw ingredients and improve nutrient digestibility. The overall result is a high quality, affordable, nutrient-dense feed ingredient designed to promote optimal animal production performance.
The Difference is in the Feed:
Cost-effective feed ingredient
Source of well balanced and digestible amino acids
Valuable source of dietary energy
Safe and palatable for the animal
Easy-to-use with exceptional shelf-life
Guaranteed Analysis:
Minimum 22% Crude Protein
Maximum 23% Crude Fat
Maximum 10% Crude Fibre
Maximum 8% Moisture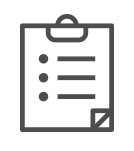 Nutritional product specifications are available anytime. Contact us today.
Email: ot@otfarms.ca
Phone: (306) 543-4777
Certified through International Certification Services Inc. under the National Organic Program (NOP) in accordance to USDA Agricultural Marketing Services and the Canadian Organic Regime (COR).