Ensure herd success with O&T's linPRO-BR feed ingredient
LinPRO-BR flaxseed-based feed ingredient is designed specifically for ruminant species to provide a valuable source of RUP and protected Omega-3 fatty acids without the use of ethoxyquin.
The unique nutritional profile of linPRO-BR is associated with several animal health, reproduction and milk production benefits. Based on university and commercial research, feeding linPRO-BR to dairy cattle can help mitigate inflammation and optimize production. Additionally, improvements in overall herd reproductive success is possible when linPRO-BR is included in the transition diet of dairy cattle.
The unique processing parameters established by O&T Farms help protect the essential Omega-3 fatty acids from ruminal biohydrogenation. The formation of protein-fat complexes during processing help mitigate the risk of digestive disturbances and milk fat depression which are otherwise associated with raw flaxseed or flaxseed oils. The overall result is a high quality, affordable and nutrient-dense feed ingredient designed to promote animal production and contribute towards overall herd health.
At O&T Farms, we acknowledge the different regulatory requirements within the global marketplace. To accommodate those differences as best we can, we substituted Butylated Hydroxyanisole for ethoxyquin as the main antioxidant source in linPRO-BR.
The Difference is in the Feed:
Increased conception rates
Support strong immune system
Palatable and easily digestible
Source of rumen protected fat and protein
Guaranteed nutritional analysis (NDS and AMTS Dairy Data Decks)
Guaranteed Analysis
Minimum 20% Crude Protein
Maximum 23% Crude Fat
Maximum 10% Crude Fibre
Maximum 10% Moisture
Highlights
We're making it more efficient and effective to produce Organic Omega-3 milk and beef
Consumers are willing to pay up to 50% more for Omega-3 enhanced food products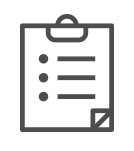 Nutritional product specifications are available anytime. Contact us today.
Email: ot@otfarms.ca
Phone: (306) 543-4777