Good Things Come with MORE Omega-3s
Our linPRO-B24 flaxseed-based feed product offers even higher levels of healthful Omega-3 fatty acids and balanced amino acids without the use of ethoxyquin.
The Omega-3 fatty acids contained in flaxseed have been associated with many health and production benefits. Application of Omega-3 in poultry feed has may help support the health of the bird, optimize production and benefit the consumer through natural enrichment of the animal-food products.
The processing parameters established by O&T Farms work to deactivate antinutritional factors within the feed and improve nutrient digestibility. The overall result is a high quality, affordable and nutrient-dense feed ingredient designed to promote animal production and contribute towards their overall health.
At O&T Farms, we acknowledge the different regulatory requirements within the global marketplace. To accommodate those differences as best we can, we substituted Butylated Hydroxyanisole for ethoxyquin as the main antioxidant source in linPRO-B24.
The Difference is in the Feed:
Provides easier and more cost-effective handling
Exceptional shelf-life
Promotes better overall animal health
Consistent Omega-3 transfer into eggs and meat
Guaranteed Analysis:
Minimum 20% Crude Protein
Maximum 26% Crude Fat
Maximum 10% Crude Fibre
Maximum 10% Moisture
Highlights
We're making it more efficient and effective to produce Organic Omega-3 eggs, chicken or pork
Chicken is the most widely available and popular organic meat
Consumers are willing to pay up to 50% more for Omega-3 enhanced chicken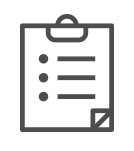 Nutritional product specifications are available anytime. Contact us today.
Email: ot@otfarms.ca
Phone: (306) 543-4777