Ensure Herd Success with O&T's LinPRO-R Feed Products
LinPRO-R and linPRO-R organic are flaxseed-based feed ingredients designed specifically for ruminant livestock species to provide a valuable source of RUP and protected Omega-3 fatty acids. The unique nutritional profile of linPRO-R has been associated with several animal health, reproduction and milk production benefits. Both university and commercial research have reported an anti-inflammatory response in dairy cattle when fed linPRO-R and has been attributed to a reduction in incidence of mastitis. Furthermore, on-farm data has shown improvements in overall herd reproductive success when linPRO-R was incorporated into the transition diet of dairy cattle.
The unique processing parameters established by O&T Farms help protect the essential Omega-3 fatty acids from ruminal biohydrogenation through the formation of protein-fat complexes mitigating the risk of digestive disturbances and milk fat depression commonly associated with raw flaxseed or flaxseed oils. The overall result is a high quality, affordable, nutrient-dense feed ingredient designed to promote animal production and contribute towards their overall health.
The Difference is in the Feed:
Increased conception rates
Support strong immune system
Palatable and easily digestible
Source of rumen protected fat and protein
Guaranteed nutritional analysis (NDS and AMTS Dairy Data Decks)
Guaranteed Analysis
Minimum 20% Crude Protein
Maximum 23% Crude Fat
Maximum 10% Crude Fibre
Maximum 10% Moisture
Certified Organic
The natural way to enrich Organic milk and meats with Omega-3 fatty acids
With O&T Farms new Certified Organic linPRO-R animal feed ingredient, we're helping support this growing market segment.
Feeding linPRO-R is a natural way to improve the nutritional value of organic food and offer healthier alternatives for consumers.
Highlights
We're making it more efficient and effective to produce Organic Omega-3 milk and beef
Consumers are willing to pay up to 50% more for Omega-3 enhanced food products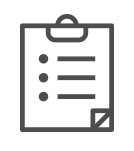 Nutritional product specifications are available anytime. Contact us today.
Email: ot@otfarms.ca
Phone: (306) 543-4777
Certified through International Certification Services Inc. under the National Organic Program (NOP) in accordance to USDA Agricultural Marketing Services, the Canadian Organic Regime (COR) and the Non-GMO Project.