Harness the Energy of Soy
Soybeans represent a major feed ingredient in livestock production around the globe; however, the nutritional potential of this oilseed is often underutilized. Dry extrusion of full-fat soybeans offers a source of highly digestible amino acids while also maintaining the valuable energy source of oil that is often extracted in meal production. Harnessing the energy within GEWS is what makes all the difference when maximizing animal performance.
The processing parameters used by O&T Farms work to deactivate antinutritional factors within the raw soybeans and improve nutrient digestibility. The overall result is a high quality, affordable, nutrient-dense soybean ingredient designed to promote optimal animal production performance.
The Difference is in the Feed:
Improved nutrient digestibility
Exceptional source of energy and amino acids
Provides easier and more cost-effective handling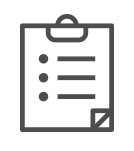 Nutritional product specifications are available anytime. Contact us today.
Email: ot@otfarms.ca
Phone: (306) 543-4777
Certified through International Certification Services Inc. under the National Organic Program (NOP) in accordance to USDA Agricultural Marketing Services and the Canadian Organic Regime (COR).