Good Things Come in Omega-3s
Our linPRO and linPRO organic flaxseed-based ingredient products offer high levels of healthy Omega-3 fatty acids and balanced amino acids. The Omega-3 fatty acids contained in flaxseed have been associated with many animal and human health benefits. Omega-3 fatty acids have been shown to provide immunological benefits and potential production benefits to livestock, as well as human benefits that include improving brain and eye health and lowering the risk of heart disease, depression, dementia and arthritis.
The processing parameters established by O&T Farms work to deactivate anti-nutritional factors within the feed and improve nutrient digestibility. The overall result is a high quality, affordable, nutrient-dense, feed ingredient designed to promote animal production and contribute towards their overall health.
The Difference is in the Feed:
Provides easier and more cost-effective handling
Exceptional shelf life
Promotes better overall animal health
Consistent Omega-3 transfer into eggs and meat
Guaranteed Analysis:
Minimum 20% Crude Protein
Maximum 24% Crude Fat
Maximum 10% Crude Fibre
Maximum 10% Moisture
Certified Organic
The natural way to enrich Organic eggs and meats with Omega-3 fatty acids
With O&T Farms new Certified Organic linPRO animal feed ingredient, we're helping support this growing market segment.
Feeding linPRO branded products to livestock is a natural way to improve the nutritional value of organic products and offer healthier alternatives for consumers.
Highlights
We're making it more efficient and effective to produce Organic Omega-3 eggs, chicken or pork
Chicken is the most widely available and popular organic meat
Consumers are willing to pay up to 50% more for Omega-3 enhanced chicken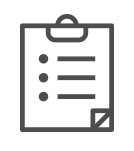 Nutritional product specifications are available anytime. Contact us today.
Email: ot@otfarms.ca
Phone: (306) 543-4777
Certified through International Certification Services Inc. under the National Organic Program (NOP) in accordance to USDA Agricultural Marketing Services, the Canadian Organic Regime (COR) and the Non-GMO Project.